Mentee
What is Mentoring?
A developmental partnership through which an individual (mentor) shares knowledge, skills, information, and perspectives to foster the personal and professional growth of someone else (mentee).
Congratulations on beginning your search to find a mentor! As a mentee you should plan to undertake the following responsibilities:
Own your career and take responsibility for your journey
Own the mentor/mentee meetings and relationship
Make your own decisions based on information you receive
Share/define goals and brainstorm possible assignments
Establish training goals and needs, and maintain an IDP
Know your communication style
Be honest and candid with your mentor and yourself
Use your network - Ask for help when needed and openly receive feedback
Maintain confidentiality
Share failures, successes, lessons learned
Be open to change
Be available; stay in contact
Take an unexpected journey
Click an area in the circle below for more information on the phases: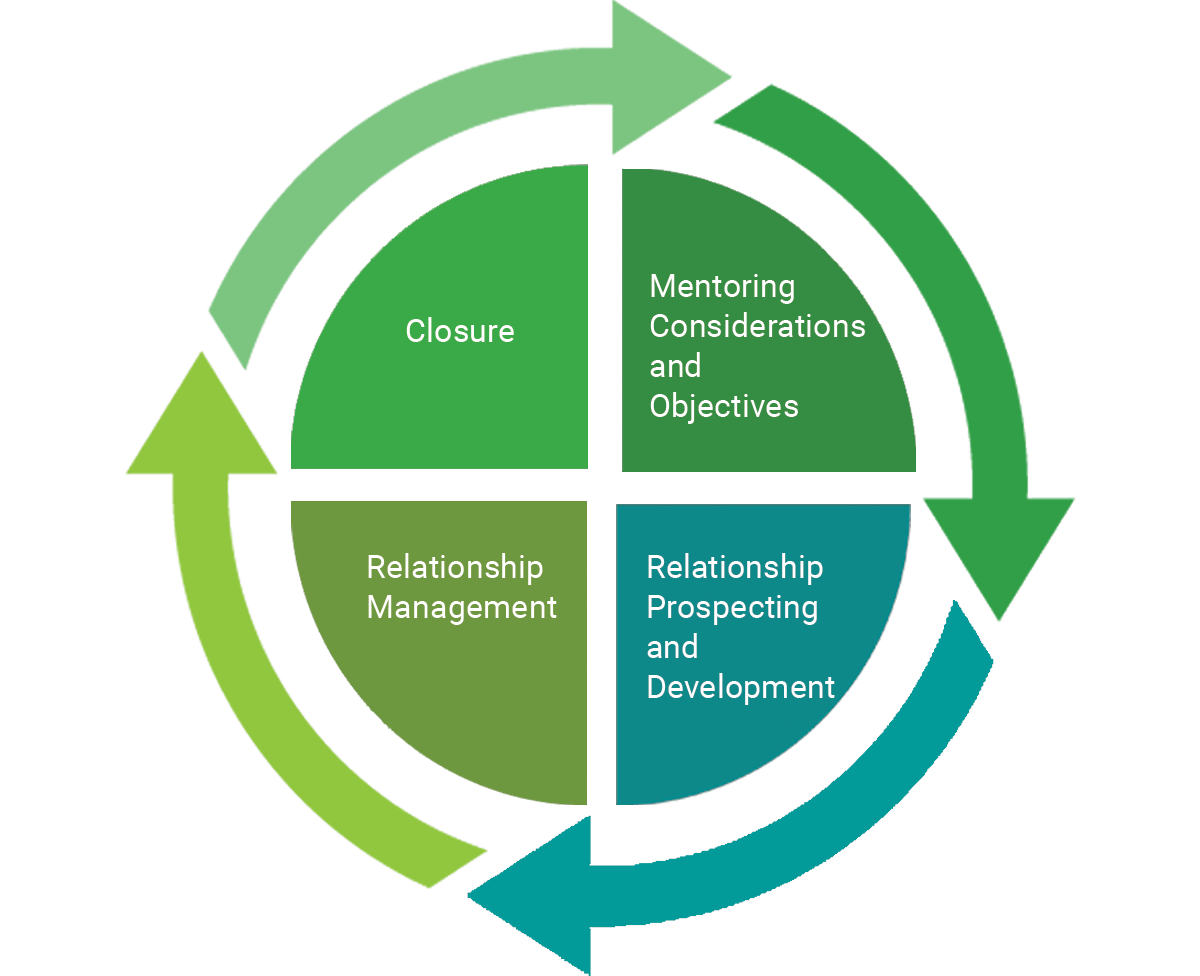 Can we make this page better?